Executive Size = 7" x 10"

Free Shipping
On All Orders (Domestic & International)
Start Finishing More Songs With Ease
Life can get in the way, we get it. We've been there before too. That's why we created the Artist Companion. To keep your songs flowing and make the process easier. You'll feel like you've got more done in the next six months than in the past six years & you'll have a great time doing it. Don't let life get in the way any more than it already can. Push your career forward, live your dreams and control your destiny. You have the passion and now you'll have the tools.

Included tools in the Artist Companion are backed by science and success psychology. We have a proven framework for success that you can model month after month, song after song. You'll never want to head to the studio or write another song without it. The Artist Companion is a powerful six month planner, journal & notebook created to track your progress, help you write more songs and get them out into the world.

Make the most of your time, organize your work & registrations and work towards developing your passion with music daily.

The Artist Companion is built to help you through the toughest goals, most difficult schedules and most ambitious plans. Get it today and join the high-achieving success of great songwriters, musicians and artists.
Achieve Your Goals - Easier
Stay on track with the productivity map. Plan you weekly schedule so you get everything done and knock procrastination out of the way.
Release More Music - The Right Way
Make sure your songs are properly registered everywhere they need to be so you can get paid for your hard work.

The checklist and guide will make sure you know what you're doing, how to do it and that you'll be able to easily access important information like the ISWC and ISRC numbers.
Plan Your Success - Inevitably
Consistency and action lead to success. Stay on track and create repeatable actions with this amazing tool.
Luxury Journal - For Everyday Use
Beautiful white paper, quality paperback, and detailed design will look great on your desk.
The Artist Companion is now only available in the executive Size with a paperback cover. The inside printing and features remain the same. Updated video coming soon!
Take A Closer Look At What's Inside
How To Get Started With The Artist Companion
So You Can Improve Your Songwriting, Content Planning & Productivity
Getting Started #1
Top Three Tips For Success With The Artist Companion
Getting Started #2
High Performance Habits For Musicians
Coming Soon
Getting Started #3
Daily Actions To Huge Wins
Coming Soon
Customer Reviews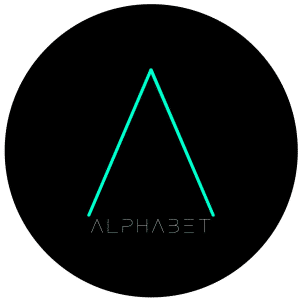 JR
07/29/2021
James R.

Brazil
The best solution for artists and music
I thought the material was fantastic. It will definitely help me organize myself as an artist. Thanks for the great material created. Revolutionary this content. Congratulations!
Great!!!
This notebook is honestly amazing, it makes planning so simple and fun! The notebook is not only great for planning, but has pages to write down lyrics, pages to write down chord progressions, pages to keep you on a budget, pages to doodle your album artwork ideas, pages to check off the steps to register a song, and the list could go on. ⠀⠀⠀⠀⠀⠀⠀⠀⠀⠀⠀⠀⠀⠀⠀⠀⠀⠀ If you're an independent artist, musician, producer, or manager this product is for you!
Love this
I love being organized and having all of my lyrics and release plans in one place so this notebook is a dream! Helps me keep on top of things and have everything nice and neat. So, so, so useful! If you're an artist, definitely get yourself one!
Amazing!
Love it! It's great for keeping me organized, and has everything a musician needs when it comes to planning! It's definitely a great tool that will be used daily for me!!
Brilliant for songwriting!
I love the journal I was sent from Elite Musician tools. It is a lovely book and really helpful for any songwriter. Perfect for me and will help me to keep organised and on track. Thank you so much x :-)